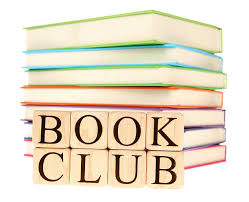 The CUMC Book Club meets the 4th Thursday of each month at 7:00 pm in different member's homes. The books we will be reading will be in the Vision
Newsletter and in the Sunday morning bulletins. The Sunday bulletin will include the name of the person who will be hosting our meeting for that month. The book club is open to all adults. Please come and join us for lively discussions and wonderful fellowship.
Our next meeting will be February 29th.  We will be discussing Before We Were Yours by Lisa Wingate.  We will meet at Nancy Duiven's home at 7:00 pm.  All adults are welcome.
Here is the book list for the next few months:
March ~ The Road to Cardinal by Earlene Fowler
April ~ The All Girl Filling Station's Last Reunion by Fanny Flagg
In December we will be reading "Before We Were Yours" by Lisa Wingate
Please contact Chris Hayden or the church office for details. Not all Book Club Members must be Church Members.