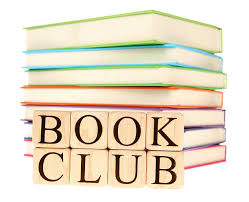 The CUMC Book Club meets the last Monday of each month at 6:30 pm. The books we will be reading will be in the Vision Newsletter and in the Sunday morning bulletins. The Sunday bulletin will include the name of the person who will be hosting our meeting for that month. The book club is open to all adults. Please come and join us for lively discussions and wonderful fellowship.
Book Club meetings are  at Nancy Duiven's home (9100 84th St. Alto, MI) unless otherwise noted. October's meeting is a "field trip" and will be an exception to the norm.
Monday, September 30th "The Clockmaker's Daughter" by Kate Morton
Thursday, October 24th at 1:30 pm - leaving from the church to Pentwater - dress warm or layered. Having Tea with the author of "Cloud Cottage", Barbara Bull. Obtain book from Nancy Duiven, Steve Kepsel or Sharon Burkart. Not available from the Library.
Monday, November 25th  "All the Light We Cannot See" by Anthony Doerr
December - No meeting due to Christmas
Please contact Nancy Duiven or the church office for details. Not all Book Club Members must be Church Members.