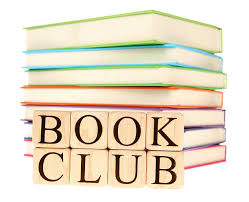 The CUMC Book Club meets the last Monday of each month at 6:30 pm. The books we will be reading will be in the Vision Newsletter and in the Sunday morning bulletins. The Sunday bulletin will include the name of the person who will be hosting our meeting for that month. The book club is open to all adults. Please come and join us for lively discussions and wonderful fellowship.
Book Club meetings are  at Nancy Duiven's home (9100 84th St. Alto, MI) unless otherwise noted.
Monday, November 25th  "All the Light We Cannot See" by Anthony Doerr
December - No meeting due to Christmas
Please contact Nancy Duiven or the church office for details. Not all Book Club Members must be Church Members.
      Members from the Book Club met and had tea with local author Barbara Bull this month in Shelby Michigan. The club discussed her book Cloud Cottage and learned much about herself and the areas history.
There are 5 books in the series and the club purchased the next. If your interested in reading her books contact one of the members of the group to get a copy.
There are plans on returning to visit Barbara and discuss the rest of the series next year.
The club is also planning a trip to Owosso in the spring to visit Curwood    Castle on the Shiawassee River. Where local author James Oliver Curwood wrote is his adventure novels.
If your interested in joining the book club or going on our adventures please contact Chris Hayden or Nancy Duiven to get more details.