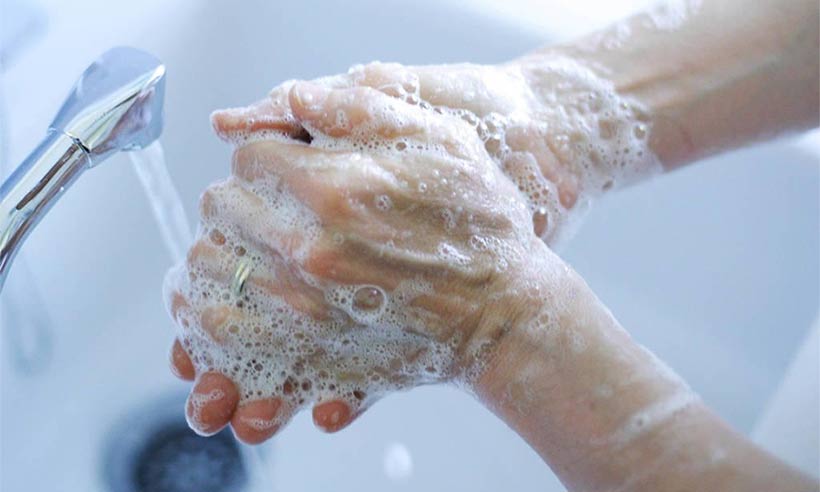 A message from Pastor Elizabeth
Update April 1st, 2020
Church family,
As we come up to Holy Week, we grieve the fact that we cannot gather together in person. Our Hosanna's and Hallelujah's won't be ringing in the sanctuary. We will not be able to gather in community to remember the final acts of Jesus during his life (entering Jerusalem, supping with friends, the sacrifice on the cross) nor will we be able to come together and celebrate the resurrection of the Lord. Our Holy Week and most Holy Day look and feel different this year, and we certainly mourn this.
However, we are trying our best to connect with one another, across our physical separation, through our ongoing Facebook Live services, devotionals, and more. Here are a few things we will be doing:
1) This Sunday (Palm/Passion Sunday) we will hold a Love Feast, in place of communion. Using common foods, like bread, and common drinks, like water (but not grape juice!), we will come together and share a meal, remembering that we are connected with one another, though we cannot gather for the sacrament of communion.
2) For Palm Sunday, if you feel so moved, when you go outside find some branches or some leaves. Record a video of yourself waving the branches and saying "Hosanna! Hosanna in the highest!" We will post the video on our Facebook page.
3) Maundy Thursday, we will come together for a 30 minute Dinner and Reflection service, via Zoom (a video conferencing application) At 5:30 PM we can all log onto our computers, tablets, or phones, and we will join together for a quick prayer, check-in, and reflection on a Gospel passage. If you are unable to join over Zoom, we will post the Gospel and reflection questions, so you may feel free to call up a friend and chat with them over a meal.
4) On Good Friday, you are invited to take part in an Outdoor Stations of the Cross, which will be shared via email and on the Facebook page. Stations of the Cross is a devotion from the Catholic tradition, which remembers Jesus' last day on Earth, as he journeyed from trial to Golgotha. On the Outdoor Stations there are options for adults to read, pray, and meditate, and for families to do activities together.
5) Before COVID-19 hit, we had planned on having some activity bags for the children of the church on Easter Sunday. If you would like an activity bag, please email me at pastor.elizabeth@caledoniaumc.org with your address and number of bags you request. I will drop them off at your house, in your mailbox or on the porch, whichever works best for you.
6) As we continue our social distancing, I have seen a really great idea from a colleague in California, whose church is doing a virtual "passing of the peace." This virtual passing of the peace includes a picture and a short biography of the person and an answer to the question: "Why do you love this church?" If you feel so inclined, email me at pastor.elizabeth@caledoniaumc.org to be featured on the Facebook and Instagram page!
Peace and blessings to you all as we continue to walk through this unprecedented time.
Remember, God is with us. God loves us.
Rev. Elizabeth Hurd
She/Her/Hers
Caledonia UMC
UPDATE March 24th, 2020
Dear Caledonia UMC Family,
Today Michigan Governor Gretchen Whitmer has signed a "Stay at Home, Stay Safe" order for Michigan, effective March 24th through April 13th, 2020. Obviously, this means that there will be changes in our initial COVID-19 response plan.
What does this mean for services?
 Services will still be online; however they will look a little different. In compliance with Stay at Home, Stay Safe I will be conducting online services from the Parsonage. They will follow a similar format. We United Methodists are fortunate that our Discipleship Ministries team has pre-recorded Public Domain hymns that we can use during live streaming. This means that we can still do hymns in our service. Our sermons will also function as devotions. I will read through the Gospel passage and present a short reflection, and then we will have community discussion, with your questions and thoughts in the comment section.
Will the office be open?
No, the office will not be open during the Stay at Home, Stay Safe time period. Erin and I will be working from home. You can reach us via email at office@caledoniaumc.org or pastor.elizabeth@caledoniaumc.org. If you need over the phone pastoral care, you can reach me at 810-488-6300. Also be aware that I am doing my best to keep my sabbath day of Friday, so if you call on Fridays, I will not answer my phone, and you are free to leave a message. I will get back with you on Saturday, unless there is an immediate need.
What about Holy Week and Easter?
 We, unfortunately, will not be able to meet in person throughout Holy week or on Easter Sunday. I grieve the loss of communal celebration on our Easter Sunday. However, when we are able to open our church doors again, we will celebrate Resurrection Sunday. We will joyfully praise God for the gift of love and life, made evident in the Resurrection of Jesus. So long as the Stay at Home, Stay Safe order is not extended, we will be back together on April 19th, which is also the day our Eastern Orthodox siblings celebrate Easter. We will, truly, celebrate the Resurrection as all of God's people.
For this Holy Week and Easter, I invite you to embrace the feelings of isolation, fear, and loneliness that come with the unknown. On the first Easter, that third day when Jesus rose from the grave, the disciples did not celebrate, for they did not know the good news of the resurrection. They did not come together for joyous singing and dancing. There was no "Christ the Lord is Risen Today" blaring from an organ.
Instead, we are told that those disciples were isolated, locked indoors. They were cut off from the world, as John says, because they were fearful (John 20:19-20). They did not believe the good news of the resurrection, until they saw Jesus (and even then, they thought him a ghost at first.) The first Easter that we read about and celebrate is not a story riddled with celebration. Instead, it's a story riddled with fear. With doubt. With disbelief. And with small rays of hope slowly illuminating the world. When I say that we should embrace the feelings of isolation, fear, and loneliness that come with the unknown, it is because in those feelings come a better understanding of how Jesus' disciples felt on that first Easter morning.
What are we doing beyond Online Services?
 The silver lining in all of this is that we get to experience different ways of doing ministry and different ways of connecting with God, outside the walls of the church and outside the confines of service. We get to play and experiment and grow our church in a new and exciting way. Outside of online services we're doing the following:
A weekly devotional based on one of the lectionary texts for the week. These will come to you via Steve Kepsel, who is sending them out for me.
Weekly family friendly devotionals, posted on YouTube and shared on the CUMC's Facebook. These devotionals will center on a specific theme and will include an activity for children to do.
Outdoor Stations of the Cross. The Stay at Home, Stay Safe order offers provisions for going outside, for exercise. During Holy Week CUMC will send out an outdoor stations of the cross, a way of walking prayerfully around your area and remembering the passion and resurrection of Christ. This will be something that you can do on your own or with your family. Be on the lookout for this resource.
Following this Stay at Home, Stay Safe order is a way that we, as the Body of Christ, can practice radical love in the world. By staying home, we can help flatten the curve so our healthcare workers can best treat those affected by COVID-19. We are doing our part to help heal the world. If you know someone in our community who does not have online access, please share this information with them.
God Bless,
Rev. Elizabeth Hurd.