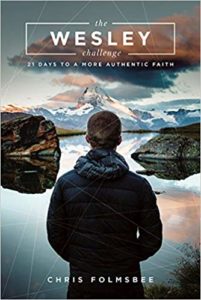 For the next season of our life together our church
will be participating in The Wesley Challenge, an
all-encompassing experience that seeks to help us all
engage with our faith in a more authentic way.
Originally designed to be a 21 day challenge, we will
be expanding it to six weeks, from October 6th to
November 11th. In worship, small group study, and
social media resources, this congregation will be
focused on how we can deepen our relationships
with God, Self, and Others in real and felt ways. It is
also a way to get in touch with our Methodist roots,
bringing aspects of the early Methodist movement
into the 21st century.