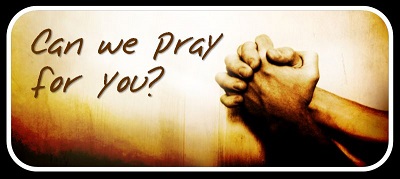 If you or someone you know is need of a prayer, please let us know and our prayer team will add your request to our list.
Please add the following people to your prayers this week.
Jean Arins
Nell Maynard
Ruth Kaechele
Mike Welsh
Continue to keep in those serving our country in the military, first responders and those who are unable to be with us.