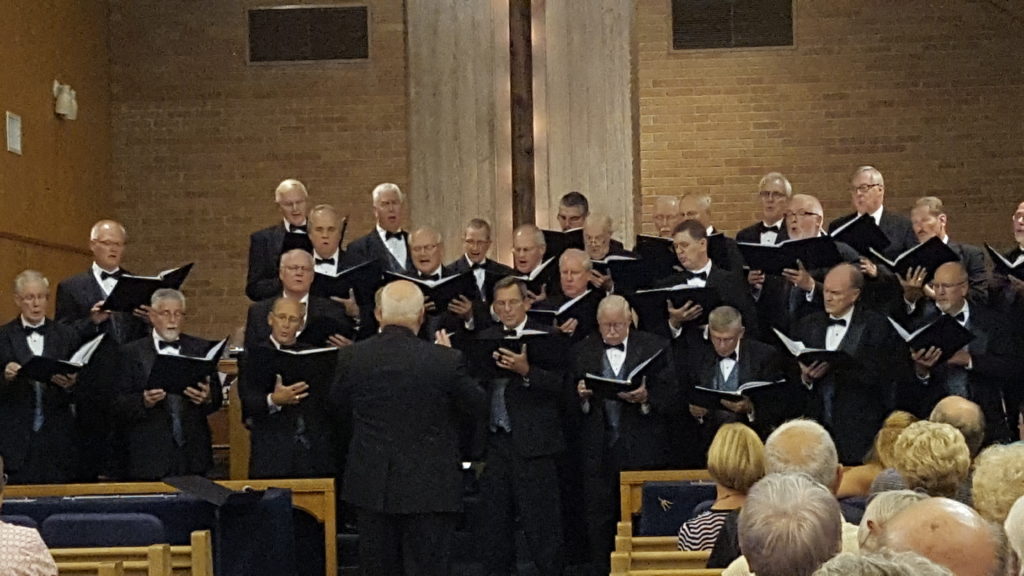 Thank You for a very moving and joyful concert !!
The King's Choraliers, united by a common desire to share their love for Jesus Christ through song, frequently present their message in churches, schools, and prisons. They feature a repertoire of spirituals, anthems, and hymns sung in a variety of styles ranging from classical to contemporary.
On Sunday August 7th, we were blessed to have the musical talents of Sentimental Journey (Paul Carmichael, Michelle Kowalski, Denny Crum. Beautiful voices and instrumental talents were shared through God's love.