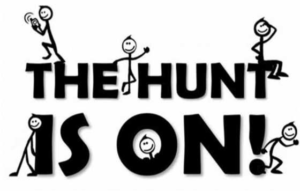 Join us for an All Church Family Scavenger Hunt adventure! On Sunday, April 23rd we will embark on a journey all around
Caledonia equipped with a camera, a list of objectives, and a team made up of some of your church family.
Please RSVP with number of people coming, and if you are able to drive a team (with number of seats available in your car) to
Laura Homminga or the church office by Tuesday, April 18th. We can then divide into teams, and ensure we have enough drivers for our expedition.
All ages are welcome, but if you are under 6th grade, you must bring an adult with you. We will depart the church at 1:00 P.M. We hope to see you there!!!
Pray for snow, and bundle up!  Kids, families, and adults of all ages are welcome to join us for a "snow day" after church on February 12th from 12:00-2:00. We will have fun in the snow (hopefully there is some) by building snow forts, snowmen, snow angels, or whatever else your imagination can think of.  If you are under 6th grade, please bring a parent or adult with you!  Friends are always welcome too!!!

Faithcraft
Come with friends, or make new ones as we build our own world in Minecraft and build on our faith in God! Friday, Janutary 20th from 6:00pm to 8:00 pm all 3rd-5th graders are invited to CUMC for an evening of fun and fellowship as we deepen our faith in God. The evening will include devotions, Minecraft play time (to put what we learned during devotions into action), fun activites, and dinner. Please RSVP to the church office at 616-891-8669 or office@caledoniaumc.org, by Tuesday, January 17th .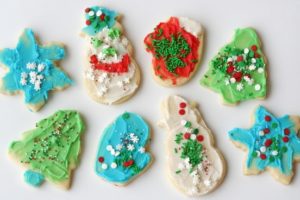 Calling all cookie decorators!!! There will be a children's Christmas cookie decorating party on December 9th from 6:00-8:00 pm. Bring your creativity, friends, and your sweet tooth, and help us to spread the holiday spirit. Children of all ages are welcome. Parents may stay to help their little ones, or decorate some cookies themselves too!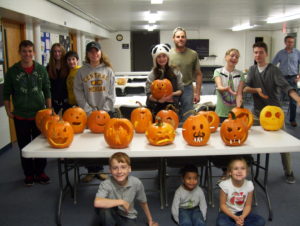 Once again we will be holding our annual pumpkin carving night on Wednesday, October 26th from 6:00-7:30pm. Kids of all ages are welcome, as are the "kids at heart". Pumpkins will be provided, but please bring your own carving supplies, designs and ideas, and a snack to share. Hope to see you there!!